By surrendering so much data to so much technology companies, users of smart artefacts and services risk their privacy. This can have serious consequences.
These large amounts of acquired data enable companies like Google and Facebook to build detailed profiles on real people, –possibly on any of us– even if you have not used social media for a while. Although many people have warned about the risks of this context-rich profiling, the dangers in terms of privacy are greater than ever. Through trackers and online beacons, email-tracking, even through analysis of the GPS data on our pictures and cell phone locations, these profiles can get quite detailed. It may be soon that 3D face profiles, generated through Apple's iPhones X will be stored and sold as part of personalized profiles as well. In the end, it is all in the interest of companies like Facebook and other data brokers that depend on Get your loved ones off Facebook
(Virani S, 2013)
detailed profiling of humans around the world. This also means that through the available data, many of the different social contexts each individual is part of (work, friends, sports, public life) are likely to merge one way or the other. This is why Helen Nissenbaum refers to privacy as :
Developed by social theorists, it involves a far more complex domain of social spheres (fields, domains, contexts) than the one that typically grounds privacy theories, namely, the dichotomous spheres of public and private.

(NissenbaumNissenbaum , 2002)
Humans tend to create different spheres of context in their lives, where they can behave accordingly. The sphere of context of a family life is different than that of the sphere of context of a working life, and again different from the sphere of context between close friends. These different spheres of context tend to merge when data brokers and tech companies merge all collected data on one individual into one data set.
Even more, a smartphone alone can damage contextual integrity by itself. A smartphone merges several devices –camera, internet browser, address book– into one artefact. Through their network connections, we can backup these phones on servers elsewhere. It would be very inconvenient if private messages would end up with the wrong recipients or that private pictures would end up on the public internet, but the celebrity Gang of hackers behind nude celebrity photo leak routinely attacked iCloud
(Arthur C, Topping A, 2014)
Apple iCloud hack in 2015[ref] proved this can happen.
Jessica Vitak describes this phenomenon as [ref id='569']'Context Collapse'.
A well known and gruesome example is a series of suicides directly connected to the Ashley Madison was a site that offered a discrete way to engage in an affair. The site proved to be less safe and discrete than promised and the data was eventually leaked by hackers who at first demanded a ransom. The context of a site aimed at secret affairs, suddenly collapsed onto a public context. For a few affected individuals, this proved to be too much to handle.
o privacy is not just about 'having things to hide'. Privacy is all about being able to see and control where personal, intimate information ends up and to ensure this data will be of no harm to you. We can conclude that the way many tech companies collect personal data of their user now, is not doing a great job in terms of contextual integrity. Even more, as we can conclude from the interface design strategies as mentioned above, the interfaces of their services are not being clear, nor honest about this.
Apart from technology companies, governments also profit from these large amounts of data. As the PRISM-disclosure25 proved, governments – especially the US government–, make sure that in the name of national security, personal data collected via social networks and other sources, end up on the servers of secret agencies like the NSA.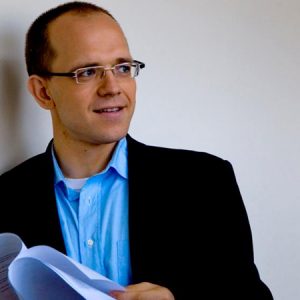 Evgeny MorozovEvgeny Morozov , a well know technology sceptic, warned us in 2009 that the way the internet was used, would aid totalitarian regimes in providing detailed information on the behaviour and opinion of How the Net aids dictatorships
(Y. Morozov, 2009)
just about any citizen. It would enable politicians to influence public opinion, elections and would enable them to weed out opposition and critics. With the What Did Cambridge Analytica Really Do for Trump's Campaign?
(Lapowski I, 2017)
News that Cambridge Analytica CEO Alexander Nix approached Wikileaks founder Julian Assange last year to exploit Hillary Clinton's private emails has amplified questions about Cambridge's role in President Trump's 2016 campaign.Cambridge Analytica-aided election of Donald Trump and the Brexit-referendum we can acknowledge his observations were not far from the truth at all.
Current developments in the People's Repuplic of China show what it will be like when governments can implement monitoring systems virtually unopposed. Powered by E-commerce platform Alibaba, Sesame Credit provides a personal record on about any Chinese civilian, where credit rating, behaviour and social network will put a rating to an individual's trustworthiness, de facto making the state declare who is and who is not to be trusted. This in turn may even result in China to bar people with bad 'social credit' from planes, trains.
(2018)
getting banned from planes, purely based upon their social credit status. As China has one of the most dense surveillance infrastructures, with China's CCTV surveillance network took just 7 minutes to capture BBC reporter.
(Russell J, 2017)
powerful facial recognition and image processing, it will be a matter of time before these two are thoroughly linked up. By then, it will be very hard to make individual choices without constantly assessing the possible consequences it may have for your social credit status.