Cues for an ethical approach to designing ethical interfaces can be found if we read the works of Norman and Cooper. Cooper claims that digital products should not do harm in the broadest sense: physical harm, unsafety, exploitation (Cooper, 2014:169) and that a 'well behaving product' should 'respect other user's privacy'. (Cooper,2014:203). Norman focuses more on (interaction) design for responding to human error: a product should have a certain margin of error to cope with the erratic results of human input (Norman, 2013:211-212) This 'resilient engineering' calls for a constant assessment, testing and improvement of the design of systems, procedures, management and training in order to able to respond as problems arise (Norman, 2013:212) Both however, do not provide clear guidelines or principles on how to design and develop digital products and interfaces with the contextual integrity or data privacy of users and other affected individuals in mind.
The The Critical Engineering Manifesto
(Vasiliev D, Savičić G, Oliver J, 2011)
Critical Engineering Manifesto provides a more concrete set of rules. The manifesto propagates a holistic and somewhat sceptic approach towards engineering, where the engineer should become aware of the consequences of his work in terms of long term effects on affected humans. Towards product and interface design the 4th principle could be of use:
The Critical Engineer looks beyond the "awe of implementation" to determine methods of influence and their specific effects.
Furthermore, the critical engineer should serve "to expose moments of imbalance and deception" and "deconstruct and incite suspicion of rich user experiences." In other words, he should provide clarity and transparency about the technology at hand. The manifesto calls for a more open approach towards the design and implementation of this technology, but in a deconstructive way: By "reconstruct user-constraints and social action through means of digital excavation." A good example of this reconstruction of current technology at hand is the Transparency Hand Grenade. However, the manifesto as such tends to be more of an activist approach aiming at reconstruction and recontextualization of present smart artefacts instead of a constructive guideline to create usable products from an ethical point-of-view.
When it comes to guidelines for privacy centered design, the most well-know are the Privacy by Design – The 7 Foundational Principles.
(Cavoukian A, 2009)
7 principles of Privacy by Design by Ann Cavoukian. Originating from 1995 and developed in cooperation with the Dutch TNO institute, these principles provide a set of rules that should be taken into account when designing privacy-friendly smart artefacts. The rules are useful to the extent that they are widely adaptable, but at the same time they are vague: they provide little clues on exactly how the rules are to applied within an engineering process, as they have no clear indicators for successful implementation.
Proactive not reactive; Preventative not remedial

Privacy as the default setting

Privacy embedded into design

Full functionality – positive-sum, not zero-sum

End-to-end security – full lifecycle protection

Visibility and transparency – keep it open

Respect for user privacy – keep it user-centric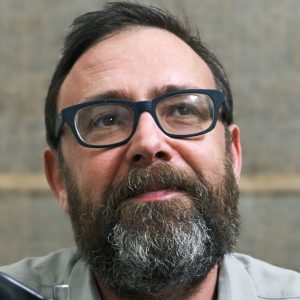 Mike MonteiroMike Monteiro and Aral Bakan, both designers/activists have developed similar views. Monteiro's talk at webstock in 2013 started off an initiative that aimed at educating designers in making the right ethical choices. A designer, he says, should always question the moral and ethical implications of an assignment, even if that meant the designer would have to turn down a design job. Both Monteiro and Bakan have put out principles that are have similarities with critical engineering manifesto and the principles of Privacy by Design. These principles are powerful in the sense that they make designers aware of the fact they carry responsibility for the work they put out in the world.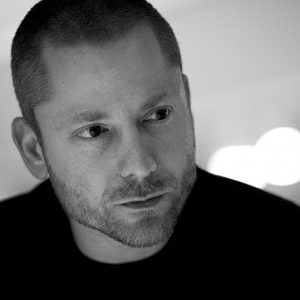 Aral BakanAral Bakan has constructed his Pyramid of Ethical Design; loosely based on the pyramid of human needs by Maslov.
In turn, A designer's code of ethics
(Monteiro M, 2017)
Mike Monteiro has proposed a set of 10 rules, that propose a more ethical attitude towards design in the broadest sense:
A designer is first and foremost a human being.

A designer is responsible for the work they put into the world;

A designer values impact over form;

A designer owes the people who hire them not just their labor, but their counsel;

A designer welcomes criticism;

A designer strives to know their audience;

A designer does not believe in edge cases;

A designer is part of a professional community;

A designer welcomes a diverse and competitive field;

A designer takes time for self-reflection.
However, for designing interfaces, these principles offer not a clear starting point or indicator for success either. But they are not meant to be. Given principles are more about a designer's attitude towards ethical design than offering concrete guidelines or design methods to help designers start a design process that provides a sense of trust for the end user.
So there is room to develop one.